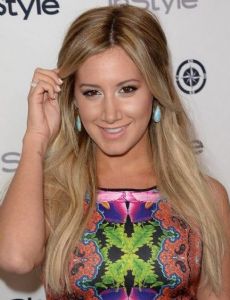 63
Photo Credit: JustSomeone145
Actress, Singer, Recording Artist, Producer
Ashley Michelle Tisdale (born July 2, 1985) is an American actress, singer, and producer. During her childhood, she appeared in more than 100 TV advertisements and had roles in theatre and television shows. In 2004, she was cast as Maddie Fitzpatrick in Disney Channel's The...Wikipedia
Age: 29
Born: 2nd July, 1985, West Deal, New Jersey, USA
Height: 5' 4" (163 cm)
Nationality: American
Claim to Fame: Phineas & Ferb, Suite Life of Zack and Cody and High School Musical

view full details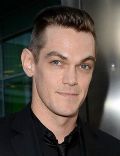 Ashley Tisdale is married to C.M French.
powered by: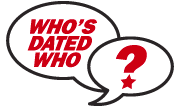 Who can be romantically linked to Ashley Tisdale...and how closely?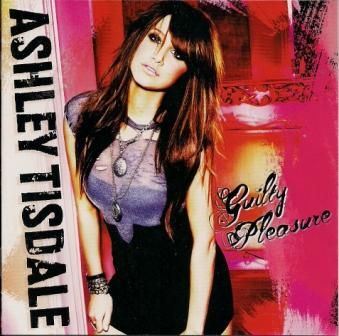 Guilty Pleasure is the second studio album by American recording artist Ashley Tisdale. It was released on June 11, 2009, by Warner Bros. Records. The lead single from the album, "It's Alright, It's OK", premiered on On Air with Ryan Seacrest and was officially released on April 14, 2009. The album debuted at number 12 on Billboard 200 selling 25,000 copies in its first week. The second single from Guilty Pleasure, "Crank It Up" was released on October 16, 2009, in Europe.
Ashley stated that she is extremely superstitious. Ashley stated that each song on her album has a story behind it. Ashley stated in an interview that her favorite song so far from her new album is "He Said, She Said". Ashley was in the audience of "Dancing With The Stars", along with her "High School Musical" co-stars, cheering on Monique Coleman when she danced the Mambo. She was also in the audience (along with Zac Efron and The Suite Life's Kim Rhodes) when Monique danced the Rumba, and again the next week when she danced the Samba & the Disco. In an interview with "Soap Talk", Ashley said she had lunch with Simon Cowell and he said he loved her voice and her character Sharpay in High School Musical. Ashley stated on Soap Talk that she made a pinky promise with Brittany Murphy to never give up. Ashley received an iPod Shuffle from Jimmy Kimmel after appearing on his Late Night Show. Ashley made $250,000 after working on Donnie Darko. Ashley makes $35,000 per episode of The Suite Life of Zack and Cody. Ashley made $1,000,000 from High School Musical. When Brenda Song's (London on TSL) mom had Breast Cancer, Ashley said it would be ok for Brenda to stay at her house for awhile. Brenda said that Ashley is a great friend (but don't worry Brenda's mom is doing wonderful now, but she is still doing treatments) Ashley's favorite old TV show is "Full House." Ashley appeared on the cover of the September 2006 issue of Disney Adventures Magazine. Ashley is friends with Kaley Cuoco, star of the show 8 Simple Rules and Brandy & Mr. Whiskers. Ashley stated that she interviewed her for a school project. On Ashley's 12th birthday, Mischa Barton gave her a cute address book. In Bop magazine she says while sleeping over at someone's house she was sleep walking. She claims the incident funny and scary. After high school, Ashley opted to take a year off. Ashley is on the cover of the August/September 2006 issue of Girls Life. Ashley claims that one of her most embarrassing moments was when she was wearing Vanessa Anne Hudgens shirt and it was a little big and she was in a restaurant and she was doing a Shakira impression and her shirt fell down. Ashley's favorite song to dance to is "Don't Cha" by the Pussycat Dolls. Ashley's ringtone is Jessica Simpson's voice saying "Where is my phone? I always lose it in the bottom of my Louie". Ashley says she not into the party scene and that most of her friends are younger than her. Ashley traveled to Australia with Zac Efron, Monique Coleman, and Vanessa Anne Hudgens to promote the premiere of High School Musical in Australia. If Ashley could be any cookie would be an M&M one because it reflects her personality. Ashley has modeled for Pink Twinkle. Ashley is good friends with Miley Cyrus. Ashley signed a record deal with Warner Brothers and released an album in early 2007. Ashley also had a part in the song "I Can't Take My Eyes Off of You", a High School Musical soundtrack exclusive. In the first match of the Disney Channel Games, Obstacle Course, Ashley went up against Vanessa Anne Hudgens and lost. Ashley was on TRL three times. The first was with Zac Efron, second was with the High School Musical cast, and third was being a guest co-host with Miley Cyrus. In a behind the scenes interview for Seventeen Magazine, Ashley said she only eats New York pizza. [edit] In the Disney Channel Games, Ashley Tisdale revealed that she is actually shorter than what she looks like on TV. Ashley's favorite time of the year is summer, because she loves warm weather. Ashley's favorite time of the day is the afternoon. Ashley is on the cover of the 2007 July issue of Seventeen magazine. Ashley is on the cover for the June Issue of Teen Magazine. She is on the cover with Zac Efron, her close friend and co-star in High School Musical. When Ashley was in the VERB comercial she was wearing her converse. Ashley appeared on a VERB commercial. It aired on Disney Channel. Ashley was born on a Tuesday. Ashley's good friends include Miley Cyrus, Brenda Song, Zac Efron, Vanessa Anne Hudgens, Ricky Ullman, Amy Bruckner, Kaley Cuoco, Dylan Sprouse, and Cole Sprouse
Ashley attended the Disney Channel New Year's Eve Sing-along Bowl-athon. Ashley's nickname is Pookernut. Ashley and the rest of the High School Musical cast had a bodyguard named Larry for the tour. Ashley was in an airport and got Coffee Bean to open up for her. She was without coffee and begged them. They didn't know she was famous but they still opened up for her and made coffee right after they closed up. Ashley's debut album is called "Headstrong". Ashley was a series regular on Mayor of Oyster Bay. Ashley was a series regular on Nathan's Choice. Ashley missed the filming of the episode "Loosely Ballroom" for The Suite Life of Zack and Cody to shoot the video for her re-make of the single, "Kiss The Girl" from the Little Mermaid: Platinum Edition. Ashley sung 3 songs from her album in the High School Musical concert. Ashley re-recorded the song "Kiss The Girl" from The Little Mermaid. Ashley released an EP with 3 songs from her album on December 12, 2007. Ashley has recently been to London, England with the HSM cast. Ashley's cousin is the inventor and infomercial maven, Ron Popeil. Ashley appeared with her High School Musical co-stars in the Macy's Thanksgiving Day Parade. She and her co-stars sang "We're All In This Together" on the Post Office float Ashley appeared with her co-stars from High School Musical at the American Music Awards. The High School Musical soundtrack was nominated for 'Best Album.'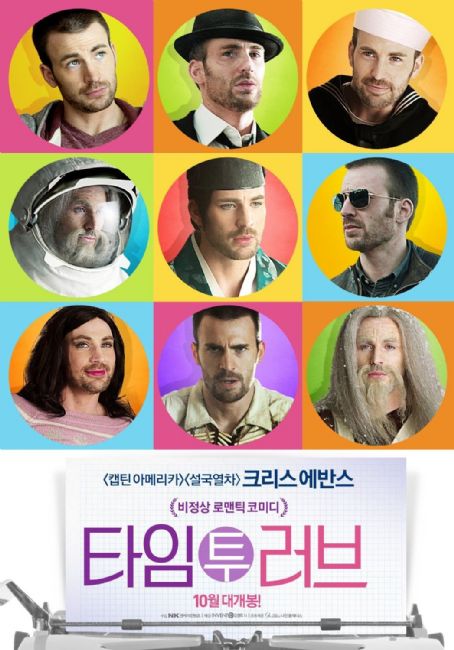 Love... it's a balancing act.
Unrequited love motivates a guy to write about his experiences.
Once in high school, I completely over plucked my left eyebrow all the way up to where you're not supposed to. I had no idea what I was doing and it looked terrible! My mom was like "What did you do to yourself?" I was so embarrassed.
I've had a normal life, but I have struggled to get here. It hasn't been handed to me and it hasn't been easy.
Ashley Tisdale Fans Also Viewed
Ashley Tisdale Popularity