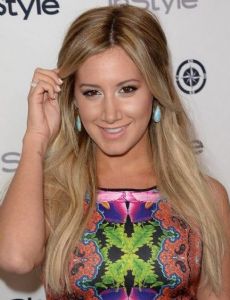 63
Photo Credit: JustSomeone145
Actress, Singer, Recording Artist, Producer
Ashley Michelle Tisdale (born July 2, 1985) is an American actress, singer, and producer. During her childhood, she appeared in more than 100 TV advertisements and had roles in theatre and television shows. In 2004, she was cast as Maddie Fitzpatrick in Disney Channel's The...Wikipedia
Age: 29
Born: 2nd July, 1985, West Deal, New Jersey, USA
Height: 5' 4" (163 cm)
Nationality: American
Claim to Fame: Phineas & Ferb, Suite Life of Zack and Cody and High School Musical

view full details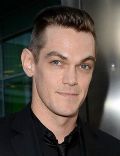 Ashley Tisdale is married to C.M French.
powered by: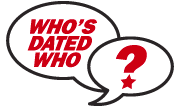 Who can be romantically linked to Ashley Tisdale...and how closely?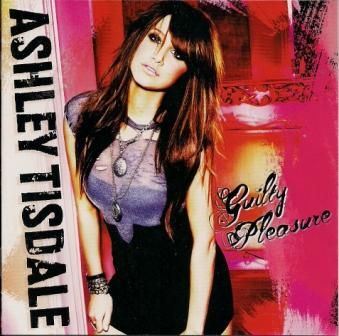 Guilty Pleasure is the second studio album by American recording artist Ashley Tisdale. It was released on June 11, 2009, by Warner Bros. Records. The lead single from the album, "It's Alright, It's OK", premiered on On Air with Ryan Seacrest and was officially released on April 14, 2009. The album debuted at number 12 on Billboard 200 selling 25,000 copies in its first week. The second single from Guilty Pleasure, "Crank It Up" was released on October 16, 2009, in Europe.
Celine Dion had thanked her for being a positive role model for her son.
In an interview, Ashley said that her least favorite subject in school is math, and her favorite subject is English. The kinds of music Ashley Tisdale likes are everything from Broadway show tunes to rap to pop. She said that she would like to release a CD in the future. When Ashley is not working: she not only loves to sing in her downtime, go shopping, watch movies, or hang out with her friends; but she also loves to relax and sometimes knit. Ashley Tisdale said her mom has had the most influence in her life because she has helped her to get where she is today, she is her support and her best friend. Ashley and Brenda Song come to each other with their problems. Ashley Tisdale can make her eyes go to the side. In the Tiger Beat Magazine; it says that Ashley and Brenda Song have the same favorites: shopping, makeup, and yummy drinks from Coffee Bean. In the Tiger Beat Magazine, it says "The Suite Life of Zack and Cody star Ashley Tisdale has also caught the gold fever!" It shows her wearing everything gold. In an issue of Bop Magazine; Ashley said, "I love to sing! To be in a movie with musical number is the coolest thing ever!" When Ashley and the rest of the High School Musical co-stars left the set to chill; they went to a restaurant called Joe's Crab Shack, where they all ate at. Ashley Tisdale said that she was in a "club night" put together by Kenny Ortega the director of High School Musical for all the kids for celebrating the movie. Ashley Tisdale said that she would dream of having a locker at her school filled with her wardrobe like Sharpay. Ashley recorded the song "Kiss The Girl" for the Little Memaid Special Edition DVD which came out on October 2007. Not only did Ashley appear on the Today Show, she also appeared on Good Morning America. Ashley wanted the part of either Maddie or London so badly because she really wanted to work with the Sprouse twins. Ashley Tisdale said that she would eat Sushi, but not Eel. In a "Getting To Know Ashley Tisdale Scoop" Ashley Tisdale said that before she dies she wants to accomplish all her dreams and goals in life. [edit] In Ashley Tisdale's iPod playlist she has anything ranging from Billy Joel to 50 Cent. Ashley moved from Monmouth, NJ when she was in the 8th grade. Ashley used to work at stores like Abercrombie. Ashley said "It wasn't fun, but I did love getting the discounts". Ashley said that she loves to write music, scripts, or anything! If Ashley wasn't an actress, she stated that she would probably want to be a writer. Ashley does not like asking for an autograph, but would like to take a picture with Jessica Simpson. Ashley said that the best perk of being a celebrity is that you get free clothes. Ashley said that her wackiest fan encounter was when ten little girls at dinner for a birthday started screaming when she walked in. Ashley used to work in a retail store at the mall. Ashley Tisdales favorite cartoon show is Lilo & Stich. Ashley can't start her day without a large vanilla ice blend from Coffee Bean. Ashley Tisdale said that she has a Big Screen T.V. For dinner, Ashley Tisdale likes to make her mom's homemade Caesar salad. The cereals in Ashley Tisdales cupboard is Peanut Butter Captain Crunch. Ashley cell phone brand is a Motorola RAZR from Verizon Wireless, and a Juicy Couture Sidekick from T-Mobile. When Ashley visited the White House, she saw 37 Chistmas trees; and all of them were decorated with ornaments from "The Nutcracker". Ashley said that was because Chelsea, the president's daughter, played a part in a production of "The Nutcracker" that year. Ashley Tisdale said that her favorite place to relax is in her house. When Ashley was on her White House tour, she did not get to see President Clinton, but he did went by the room where she was performing. Ashley said that one of her favorite places is California, "where right now it's warm enough to walk around without a jacket." Ashley said that she was able to work in The Suite Life of Zack and Cody, because she has worked with the producers before. Ashley is a fan of American Idol; she said "it's so funny because I always wonder since I'm a singer, what Simon will tell me." Ashley Tisdale said that the most memorable moment is in the episode Romeo & Juliet, was when they had the pie fight. Ashley says the TV show she never misses is Surface. Ashley recorded a song for the Disney Mania 4 CD called, "Someday My Prince Will Come". Ashley Tisdale talked about High School Musical and The Suite Life in an interview on KTLA Morning. She also read the news a little and sang. Brenda Song from The Suite Life of Zack and Cody, and Shelley Buckner from Summerland are two of Ashley's good friends. In the High School Musical album; Ashley, her kid brother, and Lucas sang I Can't Take My Eyes Off of You. Ashley uses PureOlogy HydrateShampoo and HydrateCondition to keep her hair healthy. Ashley watched Mean Girls with Rachel McAdams to prepare her for the role Sharpay in High School Musical. Ashley has appeared on over a dozen other television series, including a 2000 episode of Boston Public. [edit] Ashley's song "What I've Been Looking For" with Lucas Grabeel reached #35 on the Hot 100 Chart. Her song "Bop To The Top" also made it to #61 on the charts. In 2001 Ashley made her big screen debut in the movie Donnie Darko which starred Maggie & Jake Gyllenhall and James Duvall. High School Musical was the first real movie Ashley really did. Ashley has known Raven since she was three. She has known Aly and AJ since they were really little. They were in an acting class together. She has known Brenda since she did a Bette Midler show. The only website Ashley Tisdale usually just goes to is her own official site. She controls that with her webmaster. She types to her fans and reads the guestbook and stuff. Ashley's favorite book is the collection of the A-List, by Zoe Dean. It's kind of like Laguna Beach set in a book in Beverly Hills. Since Ashley Tisdale was born in the year of the Buffalo according to Chinese Astrology. Ashley is a born leader. Ashley inspires confidence from all around her. She is conservative methodical, and good with her hands. Guard against being chauvinistic and always demanding her own way. Ashley would be successful as a skilled surgeon, general, or hairdresser. Ashley Tisdale, along with the rest of The High School Musical cast appeared on the Today Show, on the morning of Thursday March 30, 2006. Ashley Tisdale does a lot of shopping at BB. Her wardrobe stylist on Suite Life who puts all of her stuff together is from Forever 21. Ashley Tisdale's celebrity crush is Jake Gyllenhaal. Which she worked with in Donnie Darko. Ashley Tisdale's most embarrassing moment was when she was running in PE. She saw a cute guy on the other side of the street, ran into a fire hydrant, flipped over it, then landed on the sidewalk, and the sprinklers were on, so she got soaked. Ashley Tisdale is a natural brunette, but now she is blonde. Ashley was one of the main stars in Disney Channel's original movie, High School Musical. Ashley's favorite song to perform in High School Musical was "We're All In This Together". Ashley's favorite song to listen to in High School Musical was "Breaking Free". Ashley has a "Follow Your Dreams" bracelet and a link bracelet with Lilo and Stitch links on it that she wears almost all the time. Ashley Tisdale was on The Amanda Show twice, one time playing a girl in the crowd talking to Amanda and another time playing Daphne, Amanda's "biggest fan." Ashley invited Cole & Dylan Sprouse, as well as Brenda Song to her 19th Birthday Party. Ashley and Brenda worked together on an episode for the Bette Midler Show. Being a guest star on 7th Heaven was one of Ashley's favorites, because it was one of the episode that she ever did. Ashley has been told that she looks like Brittany Murphy. Ashley has worked with Catherine Zeta Jones and would like to work with her again. Ashley thinks that Johnny Depp is a good actor and hot, but she also wants to work with him. Ashley is a firm believer to "following your dreams". When Ashley isn't in school or pursuing her acting career her passions include singing, hanging out with her friends and shopping. Ashley worked with Vanessa Anne Hudgens and Monique Coleman in High School Musical and The Suite Life of Zack and Cody. Ashley's first magazine interview was in Popstar! which was in 2005. She said when Big Daddy came out, she fell in love with the Sprouse twins and her mom told her she was going to work with them one day. Ashley's favorite episode of The Suite Life of Zack & Cody was "It's a Mad, Mad, Mad Hotel", because it was so much fun for her, as she got to put on a lot of wigs. They were calling her Alias that week; and it was fun for her to step out of Maddie for that week.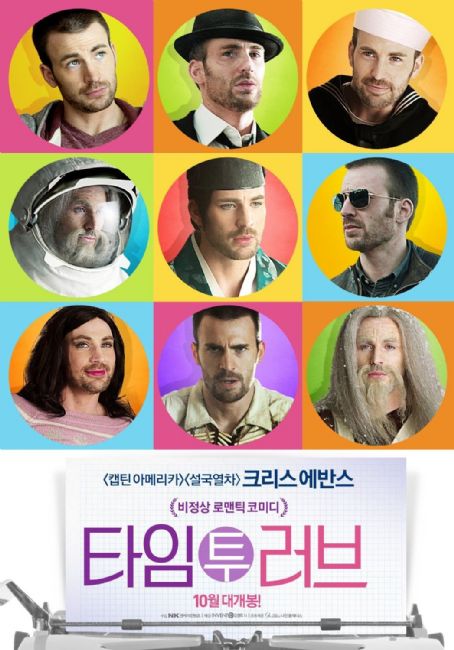 Love... it's a balancing act.
Unrequited love motivates a guy to write about his experiences.
Once in high school, I completely over plucked my left eyebrow all the way up to where you're not supposed to. I had no idea what I was doing and it looked terrible! My mom was like "What did you do to yourself?" I was so embarrassed.
I've had a normal life, but I have struggled to get here. It hasn't been handed to me and it hasn't been easy.
Ashley Tisdale Fans Also Viewed
Ashley Tisdale Popularity