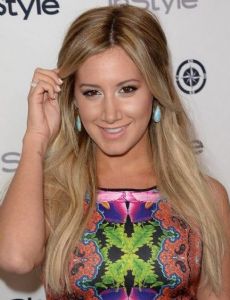 63
Photo Credit: JustSomeone145
Actress, Singer, Recording Artist, Producer
Ashley Michelle Tisdale (born July 2, 1985) is an American actress, singer, and producer. During her childhood, she appeared in more than 100 TV advertisements and had roles in theatre and television shows. In 2004, she was cast as Maddie Fitzpatrick in Disney Channel's The...Wikipedia
Age: 29
Born: 2nd July, 1985, West Deal, New Jersey, USA
Height: 5' 4" (163 cm)
Nationality: American
Claim to Fame: Phineas & Ferb, Suite Life of Zack and Cody and High School Musical

view full details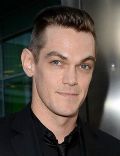 Ashley Tisdale is married to C.M French.
powered by: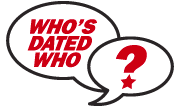 Who can be romantically linked to Ashley Tisdale...and how closely?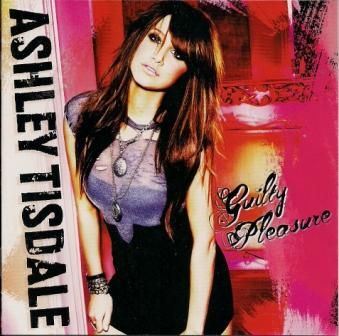 Guilty Pleasure is the second studio album by American recording artist Ashley Tisdale. It was released on June 11, 2009, by Warner Bros. Records. The lead single from the album, "It's Alright, It's OK", premiered on On Air with Ryan Seacrest and was officially released on April 14, 2009. The album debuted at number 12 on Billboard 200 selling 25,000 copies in its first week. The second single from Guilty Pleasure, "Crank It Up" was released on October 16, 2009, in Europe.
Brenda Song introduced Kristin Herrera, her childhood friend, to Ashley Tisdale. Now Kristin Herrera and Ashley Tisdale are best friends. In Ashley's song Someday My Prince Will Come that is on the CD Disney Mania 4, Andrew Seely, is the voice of Ashley's prince. Andrew was also the voice of Zac Efron who was Troy Bolton in Disney Channel's Original Movie, High School Musical which also starred Ashley Tisdale. Ashley's favorite TV channel is Disney Channel, but she also likes MTV. When Ashley's friends come over, they love to watch movies. The first thing Ashley Tisdale does every morning is brush her teeth. The Tiger Beat Magazine says "If it weren't for their different backgrounds, we'd swear that Ashley and Brenda were related! Besides chilling with her castmates on and off sets, Ashley got to attend exciting premiers and award shows along side other hot young actors. [edit] Ashley was on the cover of the April 2006 of the Bop Magazine, and on the cover of May 2006 Tiger Beat Magazine. Ashley first started doing commercials for Kentucky Fried Chicken and Tyco Toys, Inc. She appeared a bit on Saturday Night Live in the mid 1990's. Other than basketball being Ashley's favorite sport, she says that hockey is one of her sports she likes, and she watches it with her cousin. Ever since the movie High School Musical; they have been promoting Ashley as "Ashley", so the fans don't call her Maddie. Ashley Tisdale sang a part of the song We're All In This Together from the movie High School Musical in a video interview. Ashley Tisdale said that one of her favorite sports is basketball because she actually understands it. [edit] Ashley said that her past New Year Resolution was drinking more water, because she drank a lot of soda and it was bad for her so she drinks more water now. Ashley Tisdale, in the Grated Cheddar video, she said that there was a rumor in the internet about her dating Zac Efron, only because they took pictures together, and Ashley and Zac laughed at that. Ashley doesn't personally have bodyguards, but she had to get some when she was at the Cheetah Girls concert. Fans where chanting Ashley; and her friends, Aly and AJ, thought Ashley Simpson was there. She said it was funny. Ashley said that she really didn't make a New Years Resolution because when she makes one she really doesn't stick to it so if she keeps it to herself it might just happen. Ashley's favorite present for 2005 Christmas was Juicy Couture Sidekick. Ashley says that she is really shy when meeting people and is quiet. Ashley said that her favorite past times are shopping and movies. Ashley Tisdale said that it was hard to do the song "Bop To The Top", because she had to wear high heels. It took them one full day to do the song. Ashley Tisdale doesn't like to wear high heels. One dream that Ashley has not accomplished but hopes to someday is win an EMMY and eventually make her own CD. Ashley says that it is kinda crazy being a star but she doesn't feel any different than how she was when she first landed her job. She says that she is still her. Ashley said that she doesn't like the people like Sharpay, but she still has a lot of fun playing her. When asked how old she was Ashley replied "Hmmm." She did not answer. Ashley said that people think that acting is glamorous and a lot of fun, but it is really a lot of work, but it is everything that she always wanted to do and she has a lot of fun. Ashley said that it takes about 2 days to shoot the whole episode. It's usually Monday - Friday. Then on Friday they shoot it live. Ashley Tisdale went to the premiere of Glory Road and she thought it was amazing that she went to see the movie again. Ashley favorite scene of High School Musical was the end. The name Ashley, is English. The name Ashley means, "From the Ash Tree". Her middle name, Michelle, is French. The name Michelle means, "Who is like God". Ashley made donations for the victims of Hurricane Katrina. She said, "To all my fans affected by Hurricane Katrina, God bless you and you are in my prayers." Ashley was on the "Blue Spotted Carpet" arrivals of Hollywood celebrities, on Sunday January 22, 2006. Ashley prepared for the grand opening of Monster's, Inc. Mike & Sulley to the Rescue attraction, at Disney's California Adventure. [edit] Ashley said that she enjoys going to theme parks and hanging out with her puppy, Blondie. At age 8, Ashley followed in her sister's and mother's footsteps by donning a cheerleader uniform of her own. Before landing a role as Maddie in The Suite Life of Zack and Cody Ashley performed in front of crowds as a Pop Warner cheerleader in Ocean Township, NJ. Ashley Tisdale use to be a quiet kid, but cheerleading helped her "come out of her shell". Ashley said that when she is off set, she still enjoys all the fun things she did before she was a star. The first thing Ashley notices in a guy or a girl is their personality. In the January 2006 issue of Bop Magazine, it says that the last time Ashley cried, was when her great grandmother died. Ashley starred in the Disney Channel Original Movie High School Musical, which came out on DVD on May 23, 2006. Ashley's favorite moment on the set of The Suite Life of Zack & Cody, was shopping together at Ikea to decorate their (Ashley's and Dylan & Cole Sprouse's) dressing rooms. On her first day on the set of The Suite Life of Zack and Cody Ashley Tisdale said that it was exciting and happy. Ashley Tisdale uses Schwarzkopf Osis Magic Anti-Frizz Serum to protect her hair and add a lot of shine. Ashley gives teen readers 10 tips on how to baby-sit your own lil' "monster" in an issue of Teen magazine
Ashley stated that she is extremely superstitious. Ashley stated that each song on her album has a story behind it. Ashley stated in an interview that her favorite song so far from her new album is "He Said, She Said". Ashley was in the audience of "Dancing With The Stars", along with her "High School Musical" co-stars, cheering on Monique Coleman when she danced the Mambo. She was also in the audience (along with Zac Efron and The Suite Life's Kim Rhodes) when Monique danced the Rumba, and again the next week when she danced the Samba & the Disco. In an interview with "Soap Talk", Ashley said she had lunch with Simon Cowell and he said he loved her voice and her character Sharpay in High School Musical. Ashley stated on Soap Talk that she made a pinky promise with Brittany Murphy to never give up. Ashley received an iPod Shuffle from Jimmy Kimmel after appearing on his Late Night Show. Ashley made $250,000 after working on Donnie Darko. Ashley makes $35,000 per episode of The Suite Life of Zack and Cody. Ashley made $1,000,000 from High School Musical. When Brenda Song's (London on TSL) mom had Breast Cancer, Ashley said it would be ok for Brenda to stay at her house for awhile. Brenda said that Ashley is a great friend (but don't worry Brenda's mom is doing wonderful now, but she is still doing treatments) Ashley's favorite old TV show is "Full House." Ashley appeared on the cover of the September 2006 issue of Disney Adventures Magazine. Ashley is friends with Kaley Cuoco, star of the show 8 Simple Rules and Brandy & Mr. Whiskers. Ashley stated that she interviewed her for a school project. On Ashley's 12th birthday, Mischa Barton gave her a cute address book. In Bop magazine she says while sleeping over at someone's house she was sleep walking. She claims the incident funny and scary. After high school, Ashley opted to take a year off. Ashley is on the cover of the August/September 2006 issue of Girls Life. Ashley claims that one of her most embarrassing moments was when she was wearing Vanessa Anne Hudgens shirt and it was a little big and she was in a restaurant and she was doing a Shakira impression and her shirt fell down. Ashley's favorite song to dance to is "Don't Cha" by the Pussycat Dolls. Ashley's ringtone is Jessica Simpson's voice saying "Where is my phone? I always lose it in the bottom of my Louie". Ashley says she not into the party scene and that most of her friends are younger than her. Ashley traveled to Australia with Zac Efron, Monique Coleman, and Vanessa Anne Hudgens to promote the premiere of High School Musical in Australia. If Ashley could be any cookie would be an M&M one because it reflects her personality. Ashley has modeled for Pink Twinkle. Ashley is good friends with Miley Cyrus. Ashley signed a record deal with Warner Brothers and released an album in early 2007. Ashley also had a part in the song "I Can't Take My Eyes Off of You", a High School Musical soundtrack exclusive. In the first match of the Disney Channel Games, Obstacle Course, Ashley went up against Vanessa Anne Hudgens and lost. Ashley was on TRL three times. The first was with Zac Efron, second was with the High School Musical cast, and third was being a guest co-host with Miley Cyrus. In a behind the scenes interview for Seventeen Magazine, Ashley said she only eats New York pizza. [edit] In the Disney Channel Games, Ashley Tisdale revealed that she is actually shorter than what she looks like on TV. Ashley's favorite time of the year is summer, because she loves warm weather. Ashley's favorite time of the day is the afternoon. Ashley is on the cover of the 2007 July issue of Seventeen magazine. Ashley is on the cover for the June Issue of Teen Magazine. She is on the cover with Zac Efron, her close friend and co-star in High School Musical. When Ashley was in the VERB comercial she was wearing her converse. Ashley appeared on a VERB commercial. It aired on Disney Channel. Ashley was born on a Tuesday. Ashley's good friends include Miley Cyrus, Brenda Song, Zac Efron, Vanessa Anne Hudgens, Ricky Ullman, Amy Bruckner, Kaley Cuoco, Dylan Sprouse, and Cole Sprouse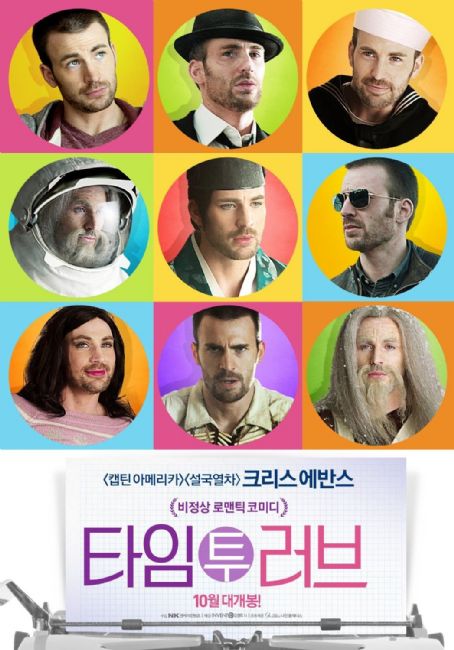 Love... it's a balancing act.
Unrequited love motivates a guy to write about his experiences.
When fans come up to me and Vanessa, they're really sweet and ask for autographs - but once they see the guys, the girls tend to scream.
Once in high school, I completely over plucked my left eyebrow all the way up to where you're not supposed to. I had no idea what I was doing and it looked terrible! My mom was like "What did you do to yourself?" I was so embarrassed.
Ashley Tisdale Fans Also Viewed
Ashley Tisdale Popularity