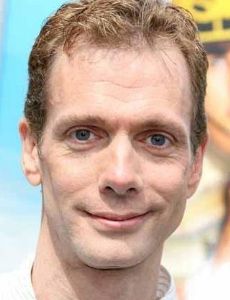 35,306
Photo Credit: CindyCelebs
Actor
Doug Jones (born May 24, 1960) is an American actor and former contortionist best known to science fiction, fantasy, and horror fans for his various roles playing non-human characters, often in heavy makeup, in films such as Hocus Pocus, Buffy the Vampire Slayer, Hellboy and its...Wikipedia
Age: 54
Born: 24th May, 1960, Indianapolis, Indiana, USA
Height: 6' 3½" (192 cm)
Nationality: American
Claim to Fame: Dragon Age: Redemption

view full details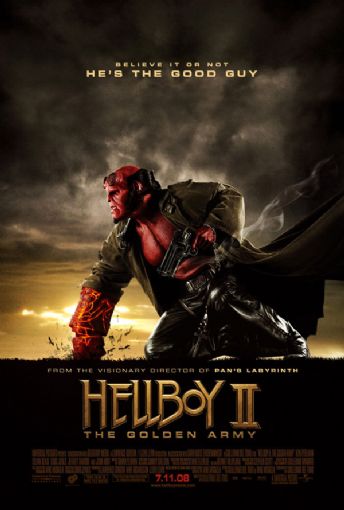 Five new international posters for the upcoming "Hellboy II: The Golden Army" have been released, featuring some of the good guys and some of the bad.
The sequel tells what happens when an ancient truce between humankind and the invisible realm is broken, and hell on Earth is ready to erupt. Hellboy (Ron Perlman), along with his expanding team in the Bureau for Paranormal Research and Defense - pyrokinetic girlfriend Liz (Selma Blair), aquatic empath Abe (Doug Jones) and protoplasmic mystic Johann - will travel between the surface strata and the unseen magical... Read More
Posted by Topherswimmer 6 years ago

For the last 20 years of my life, I`ve been wearing something unrecognizable. I`ve been acting for 20 years now and I`ve been under the radar. I was completely under the radar until Hellboy came along. And I did notable roles before, Billy Butcherson in Hocus Pocus which became like a Halloween classic over here on the Disney Channel, and I had smaller parts in lots of films like Batman Returns, Mystery Men, Adaptation, Three Kings, and they were even things with my own face in them. But I was basically actor of the day and I didn`t get much recognition, and guest-starring on TV shows that come and go and commercials that come and go. But Hellboy was the one that had real staying power, in terms of its notoriety and the size of the role I had. I guess I became a speck on the radar then, but now it`s Pan`s Labyrinth and Silver Surfer. Finishing Fantastic Four and Pan`s Labyrinth coming out with these Golden Globes and Oscar nominations has been a press frenzy for me. I`ve never been thrust in the public eye this much with me, Doug Jones, as name recognition which is happening now, which is new for me. It`s very exciting but still it`s nice to go to 7-11 and still be me. Nobody has to know, right?
Do not be afraid, ever, of approaching the talent you want in your film. Because actors at any level want to be in front of the camera, that`s what we`re built to do. Actors want to act. So, if we`re free, we have the time, and you have a project that is a role that we haven`t played before, or it`s written in a witty way, or tells a story that we want to be a part of, we`ll do it! And the best thing is to have your pitch. If you have no money but you`ve got a lot of heart, pitch the hell out of it! And, if you have a good story in your head, don`t let it get over-processed by too many decision makers. Now, of course, that`s what the studio system is all about [laughs], but do your darndest to stay true to your vision. (Advice for budding Indie film makers)
The choker he often wears for promo appearances is one of Abe Sapien's eyes from Hellboy (2004).
Frequently has a role in the films of Guillermo del Toro.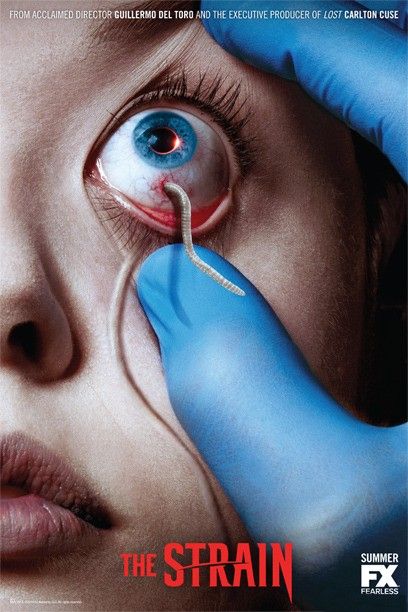 A thriller that tells the story of Dr. Ephraim Goodweather, the head of the Center for Disease Control Canary Team in New York City...
Doug Jones Fans Also Viewed